BESPOKE DEVELOPMENT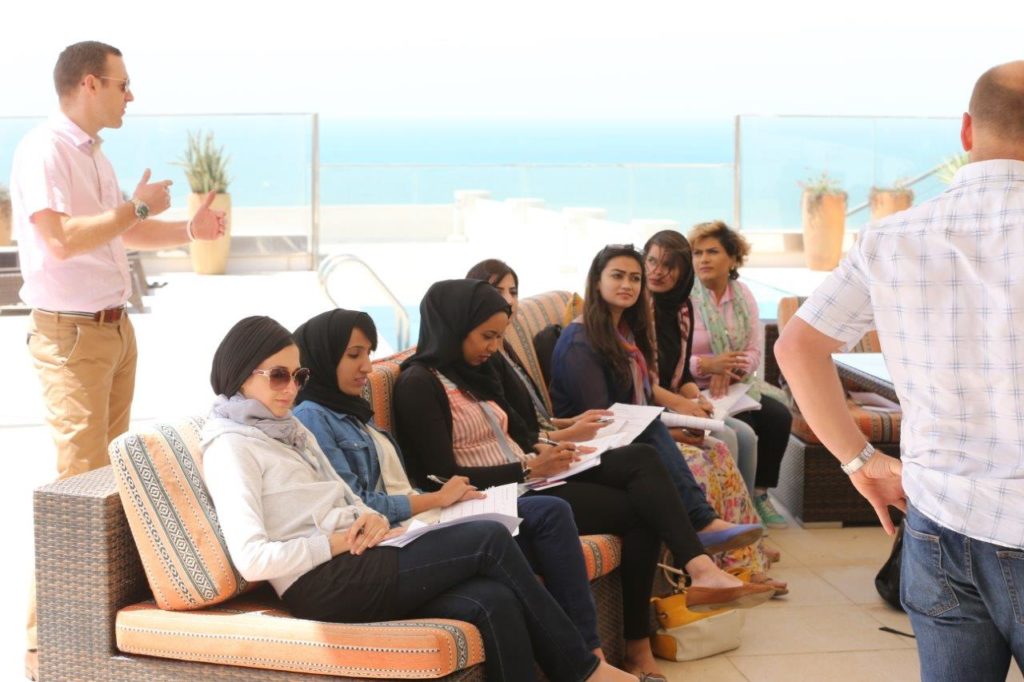 The best businesses leaders know that true success starts with their staff. Aligning ethics, corporate values and personal goals is key to creating happier, healthier working environments. Or, to put it another way: you don't build a business – you build up your people and they build it for you.
This is the foundation of my work: training and facilitation rooted in the truth that to flourish, organisations need to continually focus on the growth of their teams and the individuals within them.
With more than 19 years' experience in leadership development, I've built a portfolio of clients that ranges from fast-growing, local SMEs and purpose-led organisations to multinationals: the NHS, Sky, Nationwide, Bank of England and BNP Paribas are just a few of the major organisations I've worked with.
My training programmes offer bespoke, non-judgemental guidance for corporate teams in need of a reset. I don't produce cookie-cutter training; just because a programme worked for one business is not a good enough reason to replicate it for yours. The common ground lies in shifting teams and individuals away from reactive ways of working to real leadership and putting them in touch with what matters.
Working collaboratively, I help clients resolve issues by training teams and individuals in ways that help build self-reliance and confidence. Such issues might range from, "What can I do to change my corporation's culture?" to "How can I get my team working more cohesively?" This is where training and facilitation comes in, through experiential learning and development, customised for whatever your needs might be.
Experiential learning is at the heart of what I do. Yes, you need to cognitively understand the concepts at hand, but really resilient learning requires that you feel, see and hear them, too. Fundamentally, at this level, we're talking about development as behaviour change and mindset shifts – so I create experiences with real impact, impact that shifts people out of their normal state. These can be as simple as a truly brave conversation on a walk with a colleague, to offering strategic support to a charity, to an outdoor wilderness journey that seismically shifts how you think about yourself and what you do.
From time to time, I also work with a small, handpicked collective of highly experienced deliverers – a network built over my years in the field of training – to ensure transformative, visceral learning experiences that can truly hone in on a client's needs.
Whatever training journey an individual or team is on, having them engage in authentic experiences and real-world challenges is one of the most effective training methodologies there is.
If you'd like to find out more about training and development for your business, get in touch.
---
Keen to dig deeper? Coaching is an excellent complement to training, and many clients combine the two to ensure the application and embedding of learning for the long-term. Learn more about how coaching with me can help you and your business.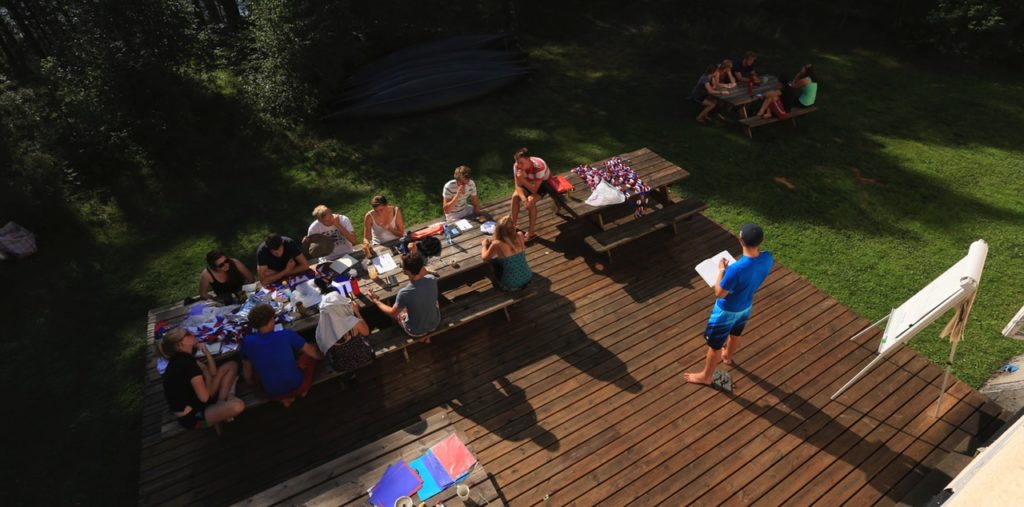 "Richard's ability to design, develop and deliver high-profile projects successfully in a pressurised and time-sensitive environment has been proved time and again during my time knowing and working with him. His tenacity and his passion to ensure success makes Richard a strong addition to any team, and I hope to get the chance to work with him again soon."
ALEX MITCHELL – HEAD OF INFLUENCER RELATIONS, INSTITUTE OF DIRECTORS
"Richard was really great at inspiring action and behaviour in us all. He is also a scarily good people reader; some of the things he said in a feedback session were amazingly accurate!"
PARTICIPANT – STELLAR YOUTH DEVELOPMENT PROGRAMME