My Philosophy:
Your working life is too important and takes up too much of your time not to enjoy what you do.
Imagine if everyone loved what they did for a living? Imagine if each individual was beautifully skilled and engaged in their tasks? Imagine if the people they worked with were equally masterful and driven?
Why shouldn't we aim for for passion, purpose and skilful mastery? Currently just over 10% of people consider themselves engaged at work. We have to do better.
Think of all the results you could achieve with an effective, engaged, and positive leadership team working with shared goals and shared vision.
My Work:
My established clients come to me with challenges rather than training requests. We work to help solve business problems by focusing on people development and my work, by default, is often bespoke.
However it's easier to go off-menu if you know what the menu offers so here are some examples of the more common training programmes I run and the reoccurring themes for my existing clients: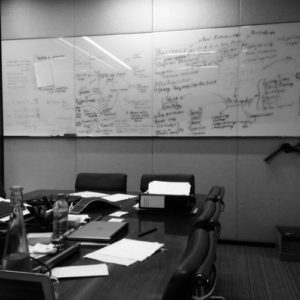 Emotional Intelligence
A stronger understanding of your own behaviour preferences and the habits and preferred working style of others is an unbeatable foundation for cohesive teams. Self awareness, social awareness and behaviour flexibility should be a cornerstone for your people.
Emotional intelligence is a proven factor for successful teams. It is a central theme of many of the programmes that I run to enable you to build better relationships and higher functioning teams.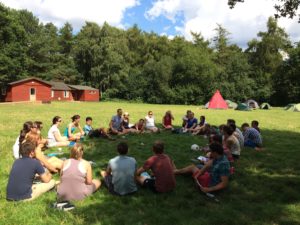 Values & Behaviours
Your personal values are fundamentally who you are and how you interpret the world, they aren't coffee cup slogans. Company values should have the same integrity and honesty.
Building strong company values and behaviours needs to involve all parties, it needs to be modelled by the leadership team and it needs consistent dedication.
I run programmes that help deliver long-term behaviour impact across the organisation as well as sessions that focus on individuals values and the impact on their behaviour.
"Richard's ability to design, develop and deliver high profile projects successful in a pressurised and time sensitive environment, have been proved time and again during my time knowing and working with him. His tenacity and his passion to ensure success makes Richard a strong addition to any team and I hope to get the chance to work with him again soon."   –   Alex Mitchell : Head of Influencer Relations, Institute of Directors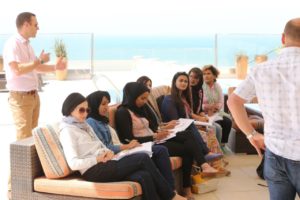 Great Graduates
Transitioning from education to work in a manner that accelerates learning and integration is vital. Failing to excel at graduate integration is expensive!
Give your talent of the future the right landing, the best business and people skills and the integration that strengthens your organisation by investing in your future leaders.
I have run the 2 year graduate programme at Sky (through Three Hands), Ethical Leadership for under 25's and business integration sessions across a wide number of universities and SMEs.
"Richard has such a passion for life and making things happen, he is a must have in any team! Richard is a highly astute facilitator, working effortlessly and effectively with young people. His energetic and authentic presentations were always highly rated when working with us. Richard also has great innovative and entrepreneurial instincts which he brings to any role he takes on. We loved having Richard on our team for the short time he was in Australia. He will always be considered a part of The Frank Team"   –   Jessica Kiely-Schebesta : Founder & CEO, The FRANK Team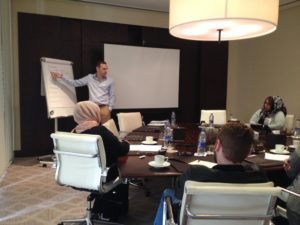 Commercial Thinking
As the public sector is forced to become more target driven and commercially savvy how do you develop the right type of commercial thinking for your organisation?
'Commercial thinking' can loom over public sector teams as a threat to their social values. I run a highly successful programme that makes sense of these changes in the public sector and retain core social values.
Gain real insight into what 'commercial' means in your context and how to develop a culture that supports it.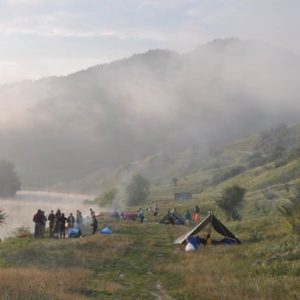 Ethical Leadership
Leading is hard, leading with personal integrity and moral strength is harder. You need individuals and an organisation where meaning, value and purpose ground your organisations place in the world.
What absence of moral strength lead to the LIBOR scandal, the VW defeat device and the PPI miss-selling?
Purpose and meaning are a higher priority for millennials than financial bonuses when choosing a company to work for. Developing ethical understanding and integrity based leadership are essential for a responsible business that can attract the best young talent.
"Richard was really great at inspiring action and behaviour in us all. He is also a scarily good people reader- some of the things he said in a feedback session were amazingly accurate!"   :   Participant : Stellar Youth Development Programme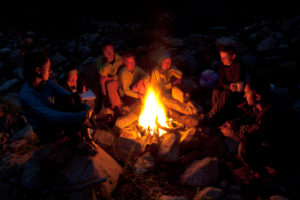 Growth from Feedback
All good organisations have a feedback process, but how effective is it? Develop specialist feedback processes that really accelerate individual growth. There is nothing as valuable for personal development as truly exceptional feedback.
I can enable you to create a feedback framework and process that really develops individuals. Quality feedback can reduce conflict, built trust and act as a foundation principle for high performing teams.